Professor Cengiz YILMAZ, Ph.D.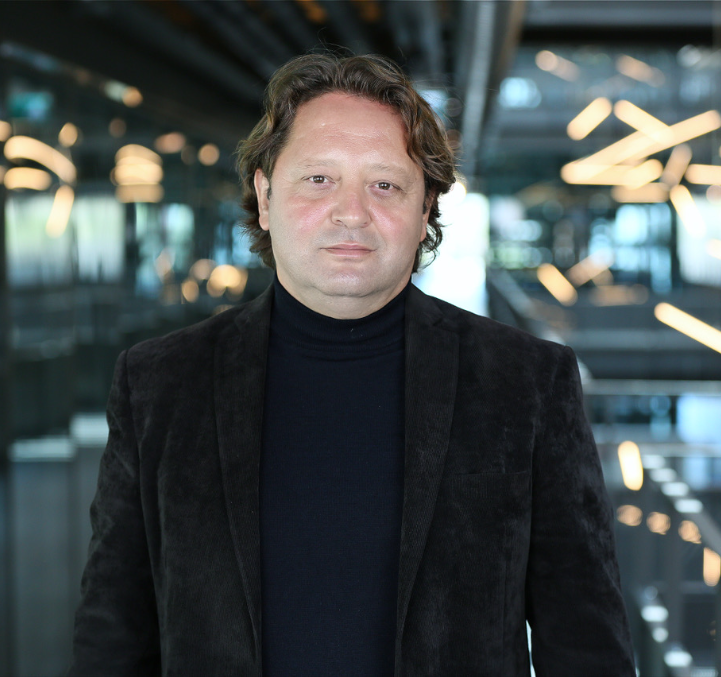 To address the 17th International Strategic Management Conference as a keynote speaker is Professor Cengiz Yılmaz who specializes in marketing strategy and competitive processes. The author of The Rabbit and the Tortoise: An Analysis of Competition (Doğan Kitap) and a co-author of Mobile Marketing: Fundamentals and Strategy (McGraw-Hill), he has been writing about and teaching competitive strategy for more than two decades.
Yılmaz is a graduate of the business administration department of Hacettepe University in Ankara, Turkey (1991), and holds an MBA (1995) and a Ph.D. in marketing (1999) from Texas Tech University in the US. He has lectured at various American and Turkish universities. In Turkey he has taught at Boğaziçi University (2002-2011), Middle East Technical University (2011-2020), and the Engineering Management master's program at İzmir Institute of Technology before being appointed as the rector of Abdullah Gül University in May of 2021, where he continues to serve in the same position. Professor Yılmaz also held membership at the Advising Committee for Social Sciences at the Scientific and Technological Council of Turkey TÜBİTAK between 2012 and 2017.
His research interests lie in marketing strategy, competitive processes, new products and firm innovativeness, factors affecting firm performance (particularly SMEs), and customer relationships. A highly cited researcher, Professor Yılmaz has published his work in several scholarly journals including Journal of the Academy of Marketing Science, Journal of Business Research, Industrial Marketing Management, Journal of World Business, European Journal of Marketing, Journal of Risk Research, International Journal of Advertising, Service Business, Journal of Business and Industrial Marketing, International Small Business Journal, International Journal of Innovation and Technology Management: International Journal of Technology Management; Management, Policy and Practice, among others.
Professor Yılmaz provides consulting support to several corporations, government offices, political parties, and civil society organizations via special projects and other means. He has recently specialized on high-tech entrepreneur startups and provided mentorship and consulting services to a multitude of startup firms. He is a board member at the Abdullah Gül University TTO A.Ş. and a recipient of the most supportive faculty member award from the ODTÜ Teknokent A.Ş. In addition, during his post as the Provost at Abdullah Gül University, Professor Yılmaz focused specifically on the design project of The New University Model and has contributed to the idea generation phase of the new university system in several international platforms, including the Times Higher Education Summit in 2018 on the Societal Impact of the Higher Education System, where he participated as an invited speaker.
Yılmaz also assumed several administrative posts at universities. For example, he served as Manager of the Revolving Funds Entrprise of Gebze Technical University, as Department Vice Chair of Boğaziçi University, held memberships on Faculty Boards and Faculty Administrative Boards of Boğaziçi University and Middle East Technical University, served as Department Chair at Middle East Technical University, and as Dean, Consultant to the Rector, and Vice Rector at Abdullah Gül University.