PROF. DR. HAKAN KARATAŞ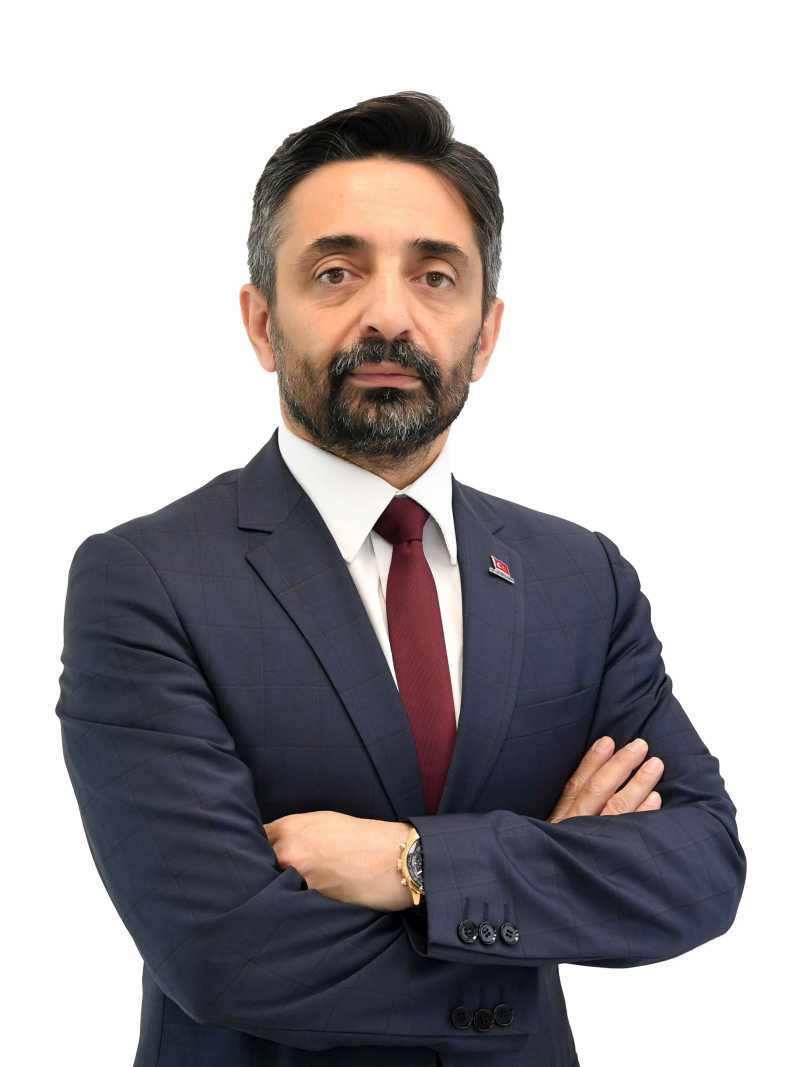 Prof. Dr. Hakan KARATAŞ was born in 1967 in Istanbul, Turkey. He completed his higher education at the Istanbul University Faculty of Sciences and Letters, Department of English Language and Education. He was employed as a Teacher of English at the prestigious Kabataş Boy's High School in Istanbul between 1996-2000, and as a Lecturer in the Foreign Languages Department of Yıldız Technical University (YTU) in 2000, where he also continued his career as Deputy Head of the Human Resources Development Centre in 2003.
He completed his Masters Degree at the Education Sciences Faculty - Department of Education Programs and Teaching in 2007, and later earned his Doctorate from the same Department in 2011 He was employed as an Assistant Professor at the YTU Faculty of Education in 2012 Later in 2016, he was awarded with his Associate Professorship in the field of Educational Sciences by the Inter- university Board. In 2021, he was awarded the title of "Professor" from the Department of Business Administration.
KARATAŞ continued his career as Advisor to the Rector of Yıldız Technical University. Also, he carried out his duties as Director of the Lifelong Education Centre starting from 2009 to 2016 In the meantime he was directly involved in activities and projects related to quality control, institutional development, international relations development, and transfer of overseas lecturers and students at YTU. He was also a Member of the Board of Yıldız Technopark Inc. and Yıldız Technology Transfer Office Inc., providing valuable contributions as the Training Coordinator of the YTU Technopark.
In addition to his duties at the Yıldız Technical University, KARATAŞ also served as Advisor to the President of Gebze Technical University and as the Administrative Coordinator of the same institution from 2014 to 2018 He was also Advisor to the President of Antalya Science University from 2016 to 2018 He is currently a Member of the Board of the Yıldız Technical University Foundation, as well as a Member of the Founding Board of Trustees for the Gebze Technical Education and Research Foundation.
KARATAŞ is actively involved as an advisor in the field of education to different institutions for new establishment and restructuring, providing support for moderation and reporting, as well as organising research, decision-making and planning conferences. He has also provided consultancy to many large companies such as MNG Cargo, the Ortadoğu Group and the Gebze Chamber of Commerce in the specialised field of corporate academic design.
He is an acting Advisor for the "Skilled Labor Development Project" of the Turkish Ministry of Science, Industry and Technology. He began his career with ASELSAN as an Advisor to the Board of Directors from 24th of April to the 2nd of July 2018, and he was appointed as the Vice-President for Corporate Management on the 2nd of July 2018 He also works as a parttime lecturer at Ostim Technical University, Faculty of Economics and Administrative Sciences, Department of Business Administration. KARATAŞ has published many articles, papers and other publications, undertaking a wide range of projects. He is married with two children, and he is fluent in English.
Since 2018 Karatas is corporate management vice president of Turkiye's largest defense electronics company Aselsan. He is also a founding member of Association of ASELSAN Social Innovation Leaders. In 2021, Fortune Turkiye research conducted in cooperation with DataExpert revealed Karatas as one of Turkiye's 50 most effective chief human resources officers (CHRO). Furthermore, the same year he was selected as Turkiye's most admired CHRO in the 2021 Golden Leaders Awards, organized by the KREA MICE company.